Mercury rules singing
Since Mercury rules singing, you'd expect that the quality of a singer's voice would be reflected by
aspects made by other planets to Mercury in the Magi Astrology chart - and this is exactly what
happens.
One reason mainstream astrologers haven't figured out that the aspects to Mercury describe a singer's
voice is they fail to look at all the required dimensions. If an amazing singer has a longitudinal
geocentric chart that doesn't have impressive aspects to Mercury, it would be easy to conclude that the
Mercury aspects "have nothing to do with it".
But if you're armed with the Magi Astrology symbolisms and all the six dimensions we work with, then
you will find the impressive Mercury aspects. Apart from using multiple-planet aspects to analyse the
voices of superstar singers - as described on page 115 of the Magi Society Ephemeris - we find that
planetary synchronizations reveal the character of a voice.
Karen Carpenter
The first time I realized that I could correctly hear the
planetary energies of a voice was when listening to Karen
Carpenter sing.
"That has to be a planetary eclipse between Mercury and
Jupiter," I thought.
This means her Mercury and Jupiter were both conjunct
and parallel, with the planets being virtually on top of each
other. Karen Carpenters planetary eclipse between the
planet of singing and the planet of benevolence and
success is what gives her voice that warm and benevolent
quality.
In addition to the Mercury-Jupiter conjunction, her Pallas
and Chiron tie into the synchronization - and we get a
career (Chiron) as a composer (Pallas) and singer
(Mercury) with a benevolent, warm and successful (Jupiter)
voice (Mercury).
Chaka Khan
Powerhouse singer Chaka Khan has two overlapping synchronizations involving Mercury in the geocentric longitudes.
The first includes Jupiter, the Jupiter/Chiron midpoint, Chiron, Pluto, Mercury and Neptune. She was to have a Cinderella
(Ju/Chi) successful (Jupiter) Career (Chiron) from her charismatic (Chiron) powerful (Pluto) expansive (Jupiter) and sensual
(Neptune) voice (Mercury).
The Jupiter/Chiron midpoint has been
omitted in the graph to the right, but from
the position of 20 degrees Virgo it forms a
grand trine with Jupiter and Chiron. It is also
located at 20 Pisces where it's by Mercury.
The grand trine creates a super career and
super charisma energy, around which
Mercury, Neptune and Pluto are
symmetrically arranged.
Super career as a powerful (Pluto), sensual
creative and feminine (Neptune) singer
(Mercury).
Chaka Khan's second synchronization involving
Mercury connects into Pallas, Sedna, Saturn
and Neptune. She has a creative and sensual
(Neptune) voice (Mercury), which she uses
competitively (Sedna) with control (Saturn) and
intelligence (Pallas).
In the declinations, she has a tight contra-
parallel between Mercury and the
Jupiter/Chiron midpoint, which suggests she
may turn into a Cinderella singer.
Which is exactly what happened when she
joined Rufus as a young woman.
Gregory Porter
If you're thinking we're back in eclipse territory when we
hear Gregory Porter sing you'd be right.
He has a planetary eclipse between Mercury and Venus,
which equates to a hugely (eclipse) beautiful (Venus) voice
(Mercury). His Mercury synchs with Juno, Venus, Mars, and
Pluto. This means he has a energetic (Mars) powerful
(Pluto) beautiful (Venus) and seductive (Juno) voice
(Mercury).
In the declinations he has an exact parallel between
Jupiter and Mercury, which equates to benevolent,
successful and harmonious (Jupiter) voice (Mercury).
Sabina Ddumba
Swedish singer Sabina Ddumba also has a Plutonic voice.
If you start listening with the planets in mind, it should not take you long before you begin to hear the characteristics. Pluto
represents power and singers who can reach the high notes typically have Pluto in aspect to Mercury. But it doesn't always
have to be the high-revving voice, the power can also come from "torque" as is the case with Greg Porter.
Celine Dion
Perhaps not surprisingly, Celine Dion has
another of the Plutonic voices.
She also has the planetary eclipse between
Mercury and Venus - giving her that "hugely
beautiful voice" that's powered by Pluto.
Pallas also enters the synchronization,
assisting with the technical skill and
sequencing. For a detailed examination of
Celine's voice, see page 117 in the Magi
Society Ephemeris.
Leona Lewis
British songstress Leona Lewis has a remarkable conjunction
of the Sun, Mercury, Venus and Pallas - all packed in within a
one-degree orb.
In addition, Jupiter is sextile the Sun, Mercury and Venus.
This give a beautiful (Venus) woman (Sun) with an expansive
(Jupiter) beautiful (Venus) and technically skilled (Pallas) voice
(Mercury).
Eminem
Rapper Eminem provides us with
another interesting astrology vocal
example. With rappers you would
expect Mars playing a factor.
In his chart Mercury, Venus, Mars and
Chiron almost form a kite, but some of
the orbs are too wide.
We therefore have to divide this into
two synchs. The first gives a beautiful
(Venus) and aggressive (Mars) voice
(Mercury) - and the second give a career
(Chiron) from a charismatic (Chiron) and
beautiful (Venus) voice (Mercury).
Susan Boyle
For Susan Boyle's voice, we need to
investigate the heliocentric astrology to find a
really powerful synchronization: Mercury,
Venus, Neptune and Pluto.
She has a beautiful (Venus) inspirational
(Neptune) and powerful (Pluto) voice
(Mercury).
Note: the geocentric and the heliocentric
astrology are both "true" at the same time -
they are evidence of the multi-dimensional
nature of astrology. We look at the stars
much in the same way as we would inspect a
statue from more than one direction.
In the heliocentric dimension, Grace
Davies has a synchronization that
means successful and benevolent
(Jupiter) beautiful (Venus) powerful
(Pluto) and seductive (Juno) voice
(Mercury).
Grace Davies
Sissel Kyrkjebo
Sissel Kyrkjebo's soaring voice is explained
by a rare pattern called a Flying Eagle.
In the heliocentric realm the Norwegian
singer has a Flying Eagle created by Mercury,
Vesta, Ceres and Pluto. She has a powerful
(Pluto) voice (Mercury) that is commercially
viable (Ceres) and also delicate and feminine
(Vesta). The Flying Eagle pattern consists of
two Mystical Triangles working together and
it indicates the ability to soar in the area the
connected planets.
Maria Callas
Famed opera singer Maria Callas was
born with a grand trine between Mercury,
Chiron and Neptune.
She had a charismatic (Chiron) and
artistic (Neptune) voice (Mercury). Chiron
and Neptune are also both financial
planets, which enabled her to make
money from singing.
Maria could make a long-lasting
(Neptune) career (Chiron) from singing
(Mercury).
Birgit Nilsson
Swedish opera singer Birgit Nilsson was born with a
so-called Invincible Fortress in the heliocentric
realm. This structure is also a Magi Quad, meaning
a conjunction of two midpoints. By looking at this
voice from a Magi Quad perspective, we get more
detail of what's happening. The pairings are
Mercury-and-Pluto and Pallas-and-Neptune.
"La Nilsson," as she was called in Sweden, had a
powerful voice (Mercury and Pluto) that was artistic
and technically skilled (Neptune and Pallas).
Astrological voice analysis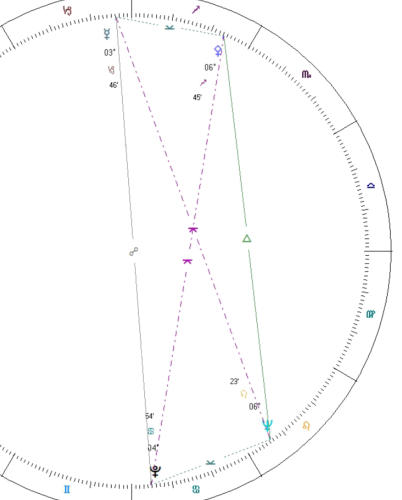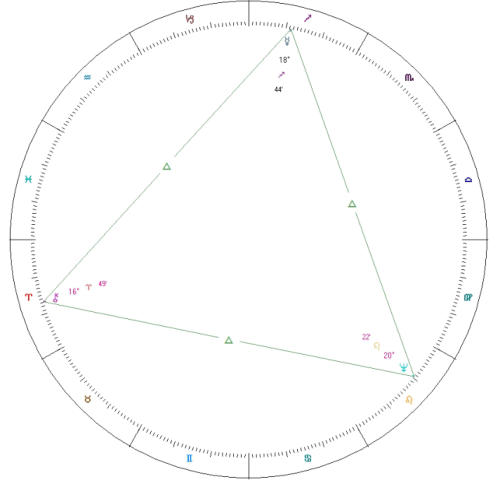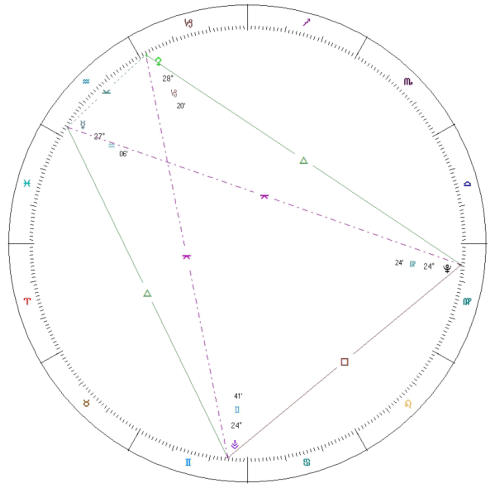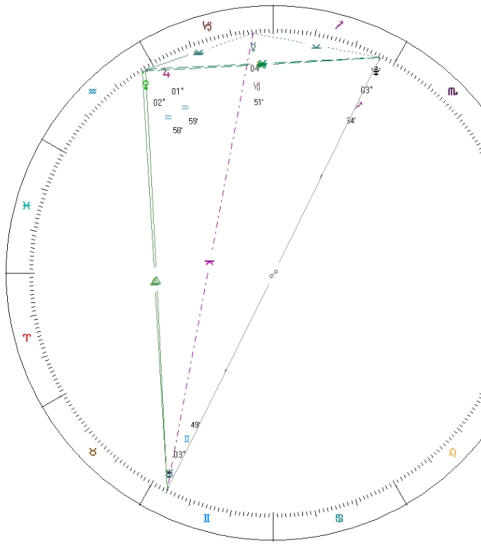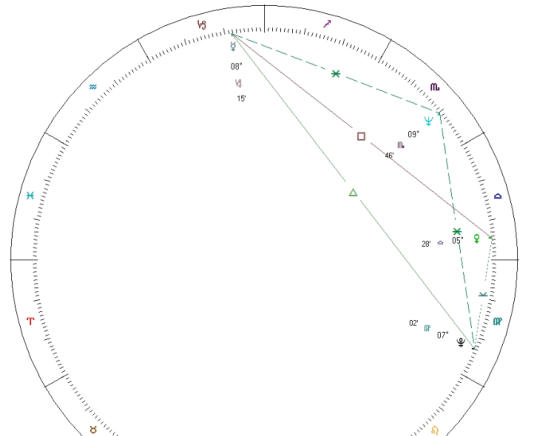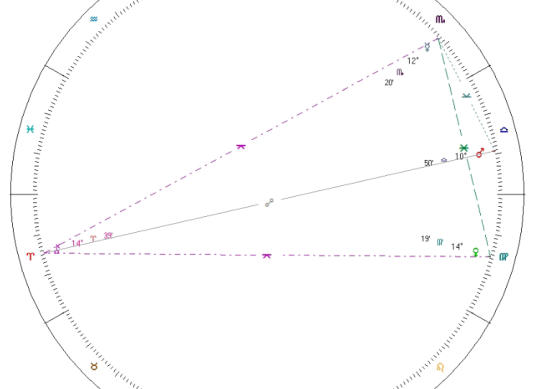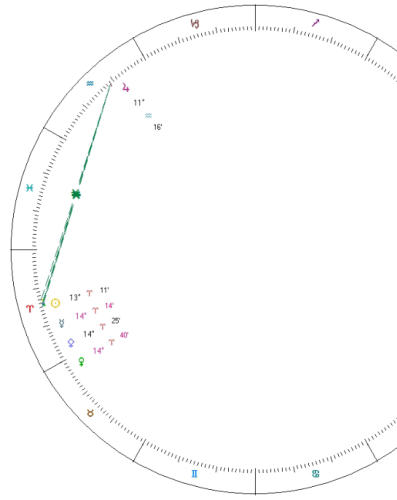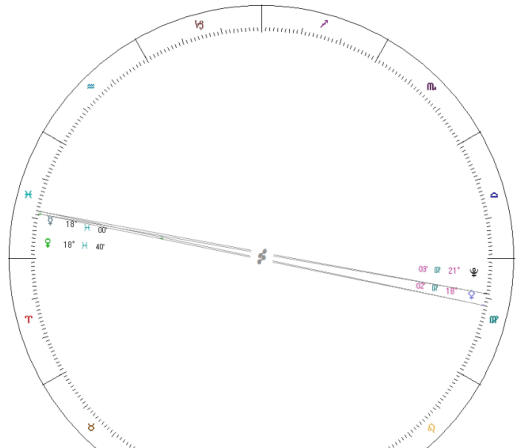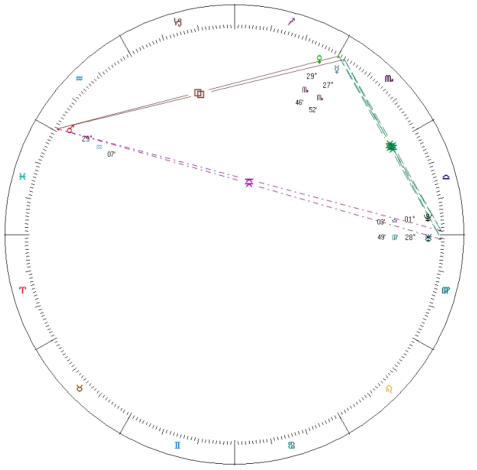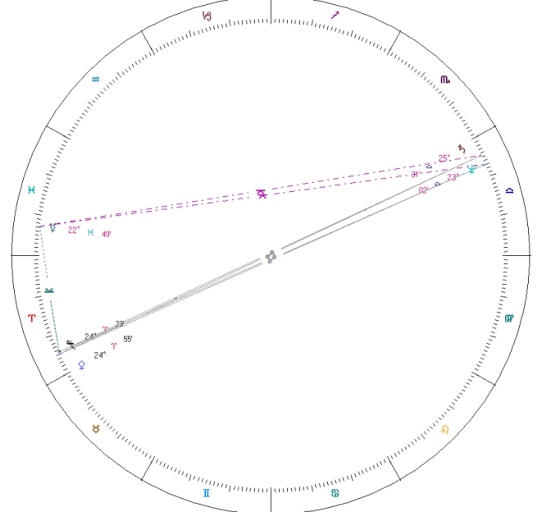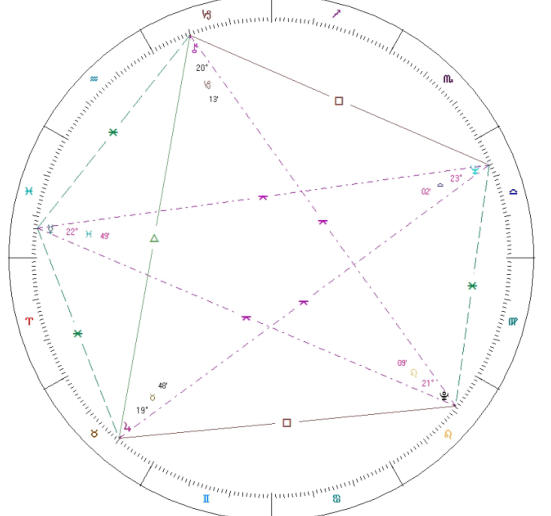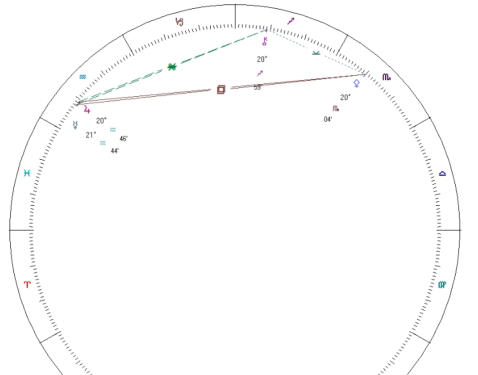 Frank Sinatra
Frank Sinatra is another singer we'd expect to
have exceptional astrology - and he does.
Not only does he have a planetary eclipse
between the Sun and Mercury, but Venus is
also parallel Mercury.
In the longitudes the Sun-Mercury conjunction
combines with a triple conjunction formed by
Jupiter, Chiron, and Pallas.
Frank (Sun) enjoyed super success and super
charisma (Jupiter-Chiron) as an intelligent
(Pallas) singer (Mercury).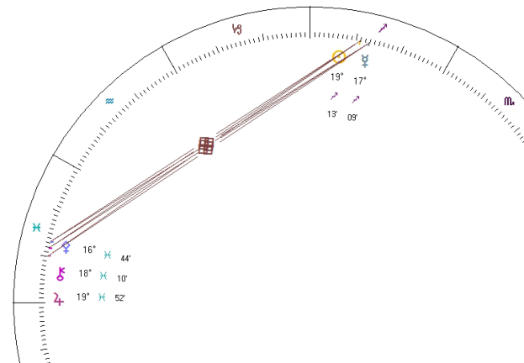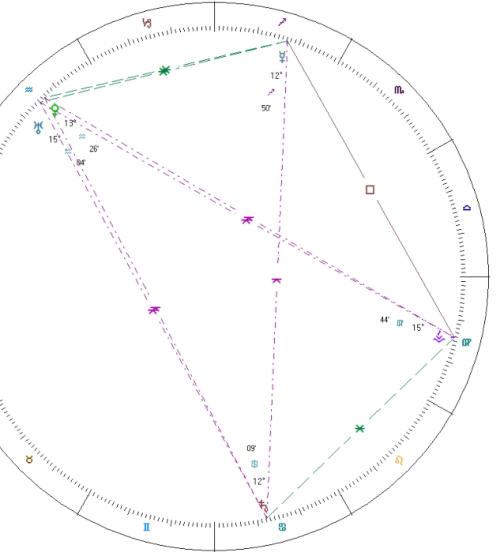 In the heliocentric realm Frank had a
fortress created by Mercury, Venus, Uranus,
Vesta and Saturn.
He was a sociable (Venus and Vesta) singer
(Mercury) who was dominant (Saturn) and
had star quality (Uranus).
He also made money (Venus) from his fame
(Uranus) as a singer (Mercury).